Auburn RB Mason to enter NFL Draft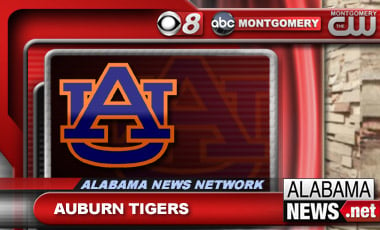 AUBURN, Ala. (AP) – Auburn tailback Tre Mason is skipping his senior season to enter the NFL draft.
   
The Heisman Trophy finalist announced his decision on Thursday. Mason says he's "a dream chaser, and I'm trying to turn this dream into a reality."
   
Mason broke Bo Jackson's 28-year-old school single-season record with 1,816 yards. He also ran for 24 touchdowns.
   
Mason rushed for 195 yards and scored two touchdowns in Monday night's BCS championship game against Florida State Monday night. His tackle-breaking 37-yard run with 1:19 left gave the Tigers the lead before losing 34-31.
   
Mason is projected as a likely mid-round draft pick.
(Copyright 2014 The Associated Press. All rights reserved. This material may not be published, broadcast, rewritten or redistributed.)