Voting Underway in Scale Back Alabama Team Name Contest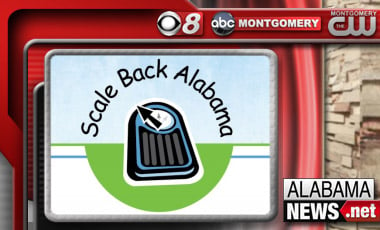 It's your time to vote for your favorite team name in the Scale Back Alabama weight-loss program.
Thousands of creative team names have been whittled down to 10 finalists. Alabama News Network anchor Glenn Halbrooks was one of six statewide judges who narrowed down the field.
Every year since 2007, thousands of Alabamians have taken part in Scale Back Alabama, which uses exercise and better eating habits to help people lose weight. Over the years, people in the program have lost more than one million pounds.
You can vote once per day for your favorite team name between now and March 23. The winning team will be announced Monday, March 24. Each of the four people on the winning team will get $100. Second place team members get $50 each.