3 Suspects Wanted For Armed Robbery of University Student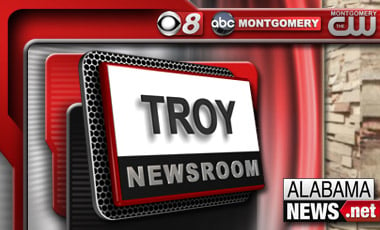 Police say a Troy University student is robbed at gun point, and the suspects are still walking free. 
It happened at the off-campus Grove apartment complex around 5 p.m. Monday. Troy Police say three men robbed a Troy University student as he was leaving his apartment. 
Police say one of the suspects had a gun, and that they got away with cash and the victim's cellphone.
Some residents say they were shocked by the news and concerned that they had no idea it happened. 
Melicia Deramus said, "We have a gated community so I am like how did they get in because the gates lock at 5? It's surprising and we didn't hear anything about it so it's really scary."
Troy Police hope this detailed description of one of the three suspects is a promising lead, police say one of the suspects is a black male,  6'2″, with a goatee, and a scar over his left eye. Police also say he was wearing basketball shorts. All three suspects are in their early 20's. 
If you have any information you are asked to call Crimestoppers at 215-STOP or the Troy police department's secret witness line at 566-5555.
Here's a statement from the company that handles The Grove's media relations- 
"We working in full cooperation with the authorities as they investigate yesterday's incident. Thankfully no one was injured. The safety and security of our residents is our top priority. Because this is an active police investigation we encourage you to contact the local police department for additional details regarding this matter."
 – Campus Crest