'Walking Dead' Star Accepted Into Auburn University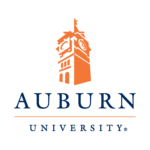 One of the stars of AMC's "The Walking Dead" might soon be an Auburn Tiger.
Al.com reports Chandler Riggs announced on his Twitter account on Sunday night that he had been accepted to Auburn University.
The 17-year-old actor has played Carl Grimes, son of "The Walking Dead" protagonist Rick Grimes, since 2010.
It is unclear whether Riggs plans to attend the university.
The television show films many of its scenes in Atlanta and the surrounding area – roughly 100 miles northeast of Auburn.
(Copyright 2016 The Associated Press. All rights reserved. This material may not be published, broadcast, rewritten or redistributed.)