Leg Found in Trash Bag Identified as Missing Macon Co. Man's Leg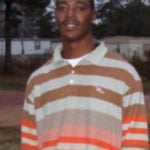 Authorities say additional human remains have been found in a creek where the leg of a missing man was discovered in east Alabama.
Officials said at a news conference Friday, that some of the remains were in trash bags, similar to the leg that was discovered by a construction worker in Cossey Branch Creek near the Macon and Lee County line.
Macon County Sheriff Andre Brunson says the remains are those of 32-year-old Kenneth McKency of Macon County. He was last seen near the Brownville area and was reported missing on Jan. 6.
Brunson says the missing person case is now a homicide investigation. Officers from Macon and Lee counties are trying to determine where McKency was killed, the cause of death and how the remains ended up along the creek.
(Copyright 2017 The Associated Press. All rights reserved. This material may not be published, broadcast, rewritten or redistributed.)