U.S. Says Canceled Flights Declining, Fewer Bags Getting Lost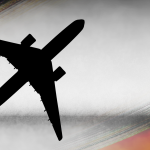 The government says U.S. airlines canceled fewer flights in 2016 than any year on record, while also posting record-low numbers for lost bags and passengers getting bumped off oversold flights.
And it says airlines had one of their best years for on-time arrivals, although it wasn't a record and December was worse than the same month a year earlier.
The Transportation Department reported Tuesday that the 12 leading U.S. airlines canceled 1.17 percent of flights last year, the lowest rate among comparable figures going back to 1995. The previous best was 1.24 percent in 2002, when travel decreased after the terror attacks of Sept. 11, 2001.
(Copyright 2017 The Associated Press. All rights reserved. This material may not be published, broadcast, rewritten or redistributed.)