Sony Chief Promises Profitability, But is Short on Specifics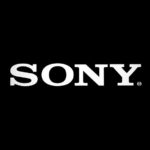 Sony's leader is promising a comeback for the Japanese electronics and entertainment company having its best profitability in two decades.
Chief Executive Kazuo Hirai outlined the strategy for the company Tuesday at its Tokyo headquarters.
He stressed the profitability in sprawling Sony Corp., including its lucrative PlayStation video-game business, which just came out with a popular virtual-reality headset.
Hira told reporters another important area is Sony's TV sector, which has been in the black for the last few years, after losing money for a decade.
But he said he cannot give away details of products in the works such as those using artificial intelligence. He also said profits will be improved in smartphones and movies.
(Copyright 2017 The Associated Press. All rights reserved. This material may not be published, broadcast, rewritten or redistributed.)