Inmate Fatally Stabbed at Bullock Correctional Facility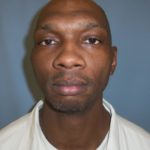 The Bullock Correctional Facility in Union Springs was placed on lockdown after an inmate was stabbed and killed Monday afternoon.
Corrections officials say 41-year-old James Edward Rogers was stabbed with makeshift knives in the facility's dorm around 2 p.m. He was taken to the the facility's hospital where he later died.
Prison officials detained 19-year-old Paul Johnson and 35-year-old Christopher Hand are charged with Rogers' murder.
They have not said why the two men attacked Rogers.
Rogers was serving a 21 year sentence on a robbery conviction and was due to be released in December 2018.