Twitter Unveils New Look, Which Users Quickly Mock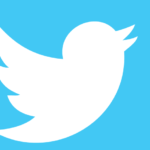 Twitter has unveiled a new look, and much like some previous changes the company has made to its short-messaging service, it's not going over so well with the Twitterati.
The San Francisco company says the new design emphasizes simplicity, making it faster and easier to use, with bolder headlines and more intuitive icons. It also changed users' profile images from square-shaped to round.
Twitter users immediately responded Thursday by tweeting jokes and memes critical of the changes. There were almost 30,000 tweets about the new user interface, or UI, within hours of the change, the vast majority of them either complaining about the new look or mocking it.
Twitter also took heat from users last year when it changed its algorithm that orders the tweets users see.
(Copyright 2017 The Associated Press. All rights reserved. This material may not be published, broadcast, rewritten or redistributed.)