Montgomery Man Dies Months After Being Shot; Woman Charged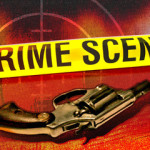 Montgomery police have made an arrest following an April shooting that recently turned fatal.
Police have charged 32-year-old Renita Thornton with murder in the shooting death of 43-year- old Eugene Travis.
Authorities say that shooting happened on April 14th in the 3700 block of Audubon Road. Travis died at a Birmingham hospital on July 27th.  Investigators believe the shooting stemmed from an on-going dispute between the two.
Thornton had been charged with assault following that shooting. Those charges have now been upgraded to murder.
She's being held in the Montgomery County Jail on $150,000 bond.