Equifax Apologizes Again, Lays Out Costs Going Forward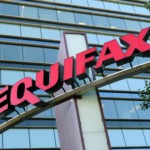 A day after posting sizeable profit declines due to a massive data breach, Equifax says it expects to incur related costs of between $60 million to $75 billion in the current quarter.
The Atlanta company reported a 27 percent slump in third-quarter profit, largely due to a hack that exposed the personal information of 145 million Americans.
Opening a conference call Friday, interim CEO Paulino do Rego Barros Jr. apologized again for the breach, and said executives will not be receiving bonuses.
Equifax Inc. is trying to keep clients from fleeing and also outlined ways in which it is strengthening security. It revealed Thursday that it received subpoenas from the U.S. Securities and Exchange Commission related to trading in company shares by executives around the time of the breach.
(Copyright 2017 The Associated Press. All rights reserved. This material may not be published, broadcast, rewritten or redistributed.)