Study Shows SNAP Benefits Don't Cover Meal Cost in Alabama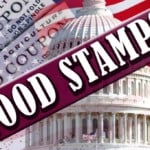 A new national study says federal food assistance doesn't cover the cost of an average meal in Alabama.
The study from the Urban Institute, a liberal-leaning think tank, reports that the program known as SNAP falls short in all 67 counties.
The maximum SNAP benefit per meal is $1.86. An average meal in Alabama costs up to 43 percent more.
The government reports more than 850,000 Alabamians received SNAP benefits every month in 2016. The study says that 37 percent of SNAP households have no income and benefits are the only way to buy food.
Barry Spear, spokesman for Alabama's Department of Human Resources, told The Associated Press that SNAP is meant to supplement but not meet all needs. He said individuals can also join other federal programs or go to food banks.
(Copyright 2018 The Associated Press. All rights reserved. This material may not be published, broadcast, rewritten or redistributed.)