Survey Predicts Another Easter Of Big Spending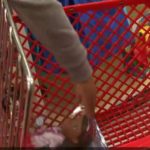 It's expected to be another Easter of big spending.
For the second year in a year in a row, experts say shoppers will spend a record amount of money this Easter weekend. According to the Alabama Retail Association, local businesses can expect a boost in business too.
Melissa Warnke with the association says that 'brick and mortar' retailers will win big, as more than 75 percent of Easter shoppers prefer to shop in-store rather than online.
According to a survey by the National Retail Federation, shoppers are predicted to spend about 18.2 billion dollars total, with the majority spent on food at $5.7 billion.