H&R Block Shares Skid Again on Store-Shuttering Plan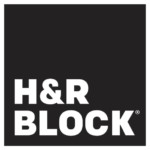 Shares of H&R Block were down for the second day in a row following the tax preparer's announcement that it would shutter 400 offices in response to a new tax law that could simplify the average American's return.
As more people opt for do-it-yourself software such as TurboTax, the Kansas City, Missouri company said it would invest in new technology and focus on retaining customers by providing a range of options for them to file their taxes.
H&R Block reported a 4 percent increase in revenue and a 2.5 percent jump in its U.S. client base in 2018, but the company said it expected revenue to decline 3 percent next year. Shares declined 18 percent on Wednesday and another 2 percent Thursday, falling to $23.71 from $29.60 in two days.
(Copyright 2018 The Associated Press. All rights reserved. This material may not be published, broadcast, rewritten or redistributed.)