Move Over UPS Truck: Amazon Delivery Vans to Hit the Street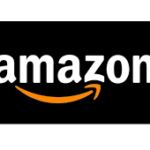 Your Amazon packages, which usually show up in a brown UPS truck, an unmarked vehicle or in the hands of a mail carrier, may soon be delivered from an Amazon van.
The online retailer, wanting more control over how its packages are delivered, is rolling out a program Thursday that lets entrepreneurs in the U.S. launch businesses that deliver Amazon packages. They'll be able to lease blue vans with the Amazon logo stamped on it, buy Amazon uniforms for drivers and get support from Amazon. In return, Amazon gets more ways to ship its packages to shoppers without having to rely on other package delivery services.
With these vans on the road, Amazon said more shoppers would be able to track their packages on a map, contact the driver or change where a package is left — all of which it can't do if the package is in the back of a UPS or FedEx truck.
(Copyright 2018 The Associated Press. All rights reserved. This material may not be published, broadcast, rewritten or redistributed.)