Judge's Ruling Slows Plans For Medicaid Work Requirement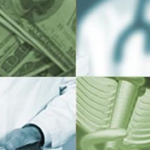 The Trump administration's drive to wean poor people from government benefits by making them work has been slowed down by a federal judge.
U.S. District Judge James E. Boasberg framed a fundamental question: Are poverty programs meant to show tough love or to help the needy?
Boasberg last week halted Kentucky's first-in-the-nation experiment with Medicaid work requirements, ruling that the Trump administration glossed over potential coverage losses.
He sent the state's plan back to federal authorities for a harder look. The Trump administration is mulling options.
The debate goes well beyond Medicaid, the federal-state health program for low-income and disabled people.
President Donald Trump has signed an executive order directing cabinet agencies to add or strengthen work requirements for programs including subsidized housing, food stamps and cash welfare.
(Copyright 2018 The Associated Press. All rights reserved. This material may not be published, broadcast, rewritten or redistributed.)