Concern IRS Rule Could Impact Private School Scholarships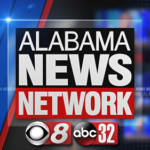 Advocates of a state-supported private school scholarship program are concerned that donations could drop under proposed new IRS rules.
The program, known as the Alabama Accountability Act, gives donors an income tax break for donations to groups that provide private school scholarships.
Currently, donors get a dollar-for-dollar reduction on their state income tax bill, and can also claim a federal tax deduction. The rules proposed last week would end the ability for large donors to claim the federal tax deduction in addition to the 100 percent tax credit.
Lesley Searcy of the Alabama Opportunity Scholarship Fund – which provides scholarships to 1,600 children- said many of the affected donors "are the very ones who support our students."
The program provides private school scholarships for nearly 2,000 children across the state.
(Copyright 2018 The Associated Press. All rights reserved. This material may not be published, broadcast, rewritten or redistributed.)