Millbrook Officer Resigns Following Allegations of Inappropriate Relationship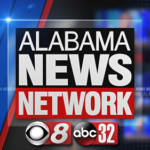 Millbrook Police Chief P.K. Johnson says an officer has resigned after the officer was accused of being in an appropriate relationship with a high school student.
Chief Johnson says while working an off duty security job at Stanhope Elmore High School, the unidentified officer had been observed talking to an 18-year-old female student on several occasions.
Johnson says the officer resigned after evidence was discovered that confirmed an inappropriate relationship with the student. "I am disgusted about these allegations and I will not tolerate this type of behavior from our officers," said Johnson.
According to the Chief, the student's parents have indicated that they do not wish to pursue prosecution at this time.