Ex-Girlfriend Among Those Charged in Montgomery Man's Death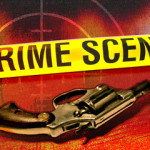 The Montgomery Police Department has charged two women with capital murder in the shooting death of 27-year-old Terry Tallie.
The shooting happened Wednesday, Oct. 3 in 2000 block of Lucas Drive. Police say the women fired shots from the road into the Tallie's home. He was pronounced dead at the scene.
The suspects, 24-year-old Shanterrica Goldsby and 29-year-old Lucy Smith are being held without bond.
According to MPD, the shooting stemmed from a dispute between the victim and his ex-girlfriend that occurred earlier that day.