Wellness Coalition Now Offers Health Insurance Enrollment Assistance Over the Phone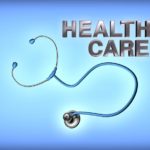 If you're uninsured or under-insured, The Wellness Coalition in Montgomery wants to help.
It's offering a new free service to help you get the coverage you can afford. The organization can now help get you enrolled in an affordable health care plan through the Health Insurance Marketplace and Alabama Medicaid over the phone.
More than a dozen employees were recently trained to help walk you through the process step by step for free.The service was previously only offered in house at the Montgomery County Health Department, or by appointment.
Officials say the process takes about 30 minutes, and with the new phone service, the organization hopes to more than double the amount of people it assisted during the last enrollment period.
Open enrollment for coverage in 2019 opened November 1st and will close December 15th. More info on the enrollment services can be found here.