Late Game Heroics Leads Troy to a Perfect Weekend in Vegas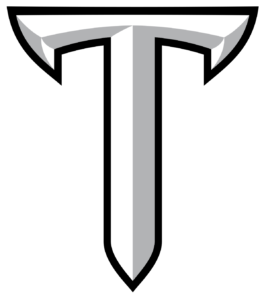 LAS VEGAS (Troy Athletics) – Troy's Japonica James struggled to get the ball to go into the hoop for most of the Las Vegas trip, but the senior showed moxie and was the spark that the Trojans needed late in a battle against Kent State. James' late game heroics were enough as Troy closed out the South Point Holiday Hoops Classic with a 71-64 victory over Kent State and improving to 9-2 on the year.
 One thing is for certain, this Trojan team will not quit. We saw it against Duke and we saw it again against a very talented Kent State team out the MAC. Troy trailed for over 33 minutes, before the senior leadership of Japonica James was put on full display.
 James, who on the previous possession ran into a charge negating an easy layup that would have given Troy the lead for the first time since the opening minutes, regrouped and made the play of the season for the Trojans.
 James broke in front of Kent State's guard to tip the pass away before sprinting to grab the ball and head down court for the layup, all while absorbing the contact to power it in and draw the foul. With Troy up two, James went to the line with a chance to give the Trojans a three-point lead. James, who was 1-for-9 from the charity stripe in both games in Vegas, didn't wavier. She knocked down the freebie that gave Troy the three-point advantage with just 14 seconds remaining on the clock.
 With the lead Troy's defense did the rest, they forced Kent State into back-to-back turnovers before both Kayla Robinson and Tiyah Johnson hit clutch free throws to put the game out of reach and give Troy the 71-64 victory, and a perfect 2-0 weekend in Las Vegas.
 The Golden Flashes controlled much of the first-half, outscoring Troy 15-12 in the first and 19-15 in the second. The Trojans did find a rhythm late in the second, scoring the final five points of the half to cut the deficit to seven heading into the locker room, five points that proved crucial late in the game. Troy was able to chip away at the deficit, outscoring Kent State 18-14 in the third and 26-16 in the fourth.