Prattville Man Charged with Impersonating a Police Officer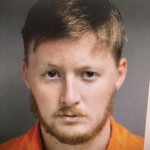 Selma Police have arrested and charged a Prattville man with two counts of impersonating a police officer.
Police Chief Kenta Fulford says 26-year-old Sean Payton Lann is also charged with 3rd degree robbery and 3rd degree criminal mischief.
Chief Fulford says Lann was pulling people over in a car equipped with blue lights. He says Lann was caught and arrested by real police officers Monday after a brief high-speed chase.
Lann's preliminary hearing is set for June 2, 2020. His attorney, Elliott Lipinsky, says his client plans to enter a not guilty plea.
Lann is being held in the Dallas County Jail on $51,000 bond.