Troy Regional Medical Center Limits Visitation Due to Covid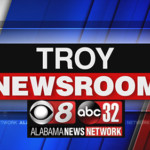 Troy Regional Medical Center is limiting its visitation starting today because of the rapid increase in covid-19 cases.
The hospital will allow inpatient visitation for end of life situations or in the case of minors, having a parent or caregiver present.
For outpatient surgery, one person will be appointed as the primary caregiver.
Any other visitation will be case by case.