Wallace's 4 TDs Lifts Mississippi Over Troy 51-21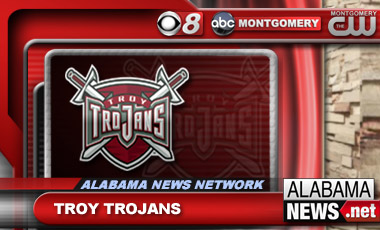 Bo Wallace threw for three touchdowns and ran for another as Mississippi set a school record for total offense with 751 yards Saturday as the Rebels defeated Troy 51-21.
   
Wallace was 17 of 26 for 272 yards and rushed for 66 yards on nine carries as the Rebels (7-3) extended their winning streak to four games.
   
The total offense production was the best since 1951, when the Rebels totaled 623 yards against Auburn.
   
Laquon Treadwell had touchdown catches for 25 and 23 yards. Quincy Adeboyejo added a 24-yard scoring pass from Wallace, who scored on a 29-yard run. Jaylen Walton scored on a 4-yard run and a 43-yard pass from Barry Brunetti before Mark Dodson added a fourth quarter touchdown on a 1-yard run.
   
Troy (5-6), trailed 27-7 at halftime, scored on fourth quarter touchdown runs of 2 and 1 yards by Jordan Chunn and Daron White, respectively.
(Copyright 2013 The Associated Press. All rights reserved. This material may not be published, broadcast, rewritten or redistributed.)