No. 3 Auburn Players Say It's More Pluck Than Luck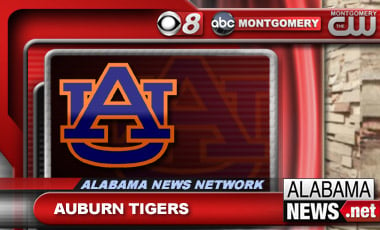 Don't call the Auburn Tigers lucky.
   
The third-ranked Tigers have navigated a season of close calls and amazing finishes finishes to make it into Saturday's Southeastern Conference championship game against No. 5 Missouri.
   
Auburn players dispute any notion that it's about luck. Fullback Jay Prosch doesn't think Auburn is lucky, but says "there are some crazy things that happened."
   
Such as a deflected Hail Mary to beat Georgia and Chris Davis's 109-yard return of a missed field goal on the final play to upend No. 1 Alabama.
   
It makes that touchdown with 10 seconds left to beat Mississippi State and the game-winner with 1:19 remaining against No. 22 Texas A&M seem mundane.
   
Auburn tailback Corey Grant says the Georgia touchdown was "a miracle" and the one against Alabama good coaching.
(Copyright 2013 The Associated Press. All rights reserved. This material may not be published, broadcast, rewritten or redistributed.)