Malzahn's fast-paced offense has led Auburn turnaround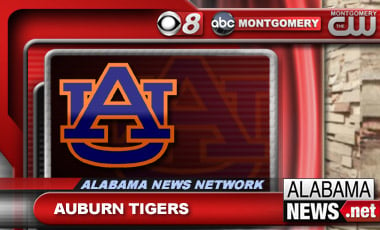 NEWPORT BEACH, Calif. (AP) – Gus Malzahn's offenses have been built on adaptability and tempo.
   
No. 2 Auburn's head coach and offensive mastermind has had pass-happy offenses and run-oriented attacks in the system he devised during his days in the Arkansas high school ranks.
   
Malzahn's offenses have been mostly linked by success. A mid-season switch to a heavier reliance on the run with the zone read helped land the Tigers in Monday's BCS championship game against No. 1 Florida State.
   
The result is the nation's top rushing team at 335.7 yards per game. Auburn has run on 70.7 percent of its plays, easily the highest level of Malzahn's eight seasons as a college offensive coordinator or head coach.
   
Auburn offensive coordinator Rhett Lashlee says the Tigers simply adjust to fit the personnel.
(Copyright 2014 The Associated Press. All rights reserved. This material may not be published, broadcast, rewritten or redistributed.)