Student Suspended for Posting #BlackLivesMatter Signs Around School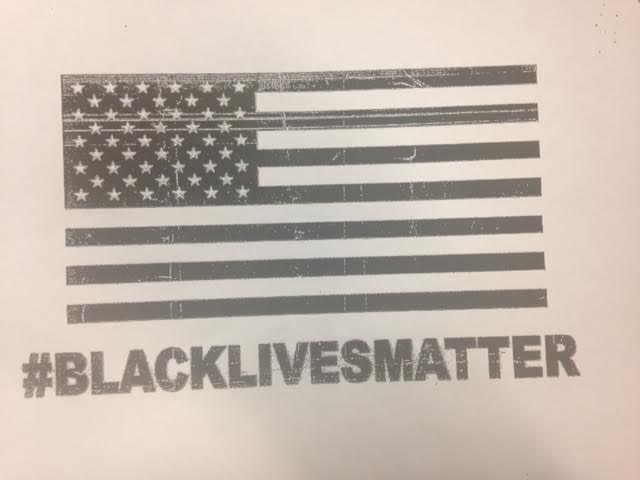 [gtxvideo vid="4wVU68sg" playlist="" pid="XiOflQdH" thumb="http://player.gtxcel.com/thumbs/4wVU68sg.jpg" vtitle="Black lives Matter"]
A Montgomery Public Schools student was suspended after putting up signs around her school that say "Black Lives Matter."
She says the Montgomery County School Board has acknowledged the punishment was too harsh but now they're refusing to resolve the entire issue.
It's a story you'll only see on channel 8.
17-year-old Jane Oranika put signs that read #BLACKLIVESMATTER around Booker T Washington Magnet High School after she says she was moved by the deaths of Mike Brown and Eric Garner at the hands of policeman in Missouri and New York.
"It stirred me enough that I wanted to take it from the internet to my community because you can't affect any change without voicing it," she says.
But what she thought would unify students, school administration thought was disruptive. Shortly after posting the signs, Oranika found herself in the office, then suspended.
"I was told that I was disruptive and that I was doing this for attention and I was doing it to incite a riot."
 
Oranika's family enlisted the help of attorney Julian McPhillips to fight the accusations.
"With all the lives that have been lost, black lives do matter," McPhillips said. "All lives matter but it's important in this country and in this state someone take the stand she took."
The Montgomery County School Board agreed to rescind Oranika's suspension and have the principal of Booker T Washington counseled…and trained on how to handle similar situations in the future. But McPhillips says they refuse to reimburse the family for attorney's fees. Oranika's Nigerian-born father says he shouldn't have to foot the bill for what he calls freedom of speech.
"I know that free speech in America is a big deal," he says. "In most countries around the world, people are not able to speak. Any little thing they speak against, the government or whatever, you will either be punished or put to jail or whatever."
"For something so small and something so peaceful, the most peaceful way you can address a cause is to just post something," Jane said.
We reached out to Montgomery Public Schools today and received a statement from their spokesperson which reads in part "As far as we know, the parent was satisfied with the resolution of the matter. The only remaining concern is that parents are seeking funds to pay for an attorney they hired. The issues were resolved before the attorney ever contacted us. The board doesn't feel that payment of attorney's fees in this case is warranted."
So what do you think? Did the punishment fit the crime? And should Montgomery Public Schools reimburse the Oranika's for attorney's fees? Let us know on our facebook page. Just search Alabama News Network