Infant Mortality High in Alabama Despite Improvement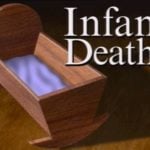 New statistics show Alabama's infant death rate remains high despite improvement.
State health officials say the rate of 8.3 deaths per 1,000 live births in 2015 reflects an improvement from the year before. But the state rate is still well above the U.S. average of 5.4 deaths.
The statistics also show black babies are far more likely to die young than white infants in Alabama.
A report says the infant death rate for blacks is 15.3. That's the worst in a decade, and the trend shows a steady worsening. The rate for white children is 5.2 deaths per 1,000 live births, which is the lowest in more than a decade and improving.
State Health Officer Tom Miller says the racial disparity mirrors national trends and is a great concern.
(Copyright 2016 The Associated Press. All rights reserved. This material may not be published, broadcast, rewritten or redistributed.)