Storms Threaten Damage, Flooding As They Push Across South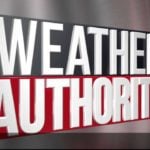 Severe weather was expected to bring a variety of threats to parts of the Deep South through the night.
Thousands of power outages were reported in the New Orleans area, where a tornado watch remained in effect early Monday afternoon.
The Storm Prediction Center in Norman, Oklahoma, says 6.9 million people in large parts of Louisiana, Mississippi and south Alabama are at the highest risk of storms Monday. The area includes several large cities such as New Orleans; Jackson, Mississippi; and Mobile, Alabama.
Forecasters say damaging winds, hail and flash flooding will be possible, and that a few tornadoes will also be possible.
Entergy Louisiana reported that more than 8,000 customers were without power in the Metairie area outside New Orleans.
(Copyright 2017 The Associated Press. All rights reserved. This material may not be published, broadcast, rewritten or redistributed.)