Accused Gas Pump Skimmers Facing Federal Charges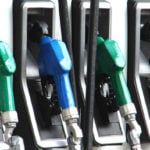 Alabama authorities say they've shutdown a major credit and debit card skimming operation that spanned four states, including Alabama, Florida, Tennessee and Virginia.
30-year-old Eunises-Llorca Manses and 34-year-old Reiner Perez-Rives are accused of installing skimming devices on gas pumps in those several states… including one gas station in Ozark, Alabama. Authorities say the crooks would target unsuspecting victims at gas stations and  use their debit and credit card information to make illegal purchases.
Attorney General, Steve Marshall says "what you saw was coming together of both state and federal partners to effectively deal with a problem that kept an awful lot of other people from being victimized"
The pumps are often compromised with generic keys likely purchased online.  Clayton Slay, with the U.S. Secret Service, says the skimmers only take a few minutes to install then crooks can return and download customer's credit/debit card numbers and pin numbers. More advanced skimmers like the one installed at the gas station in Ozark, have blue tooth technology. Slay says that "all they have to do is get close, approximately 30 feet from that pump where it is installed and they can download this information without ever having to breach the pump again"
Authorities say one possible way to prevent this type of fraud is to pay inside of the gas station or use a pump that is visible to store employees and surveillance cameras. Although you can't see the skimmer from the outside of the pump, there could be some signs that the pump has been tampered with. Slay says "it could be the safety tape pulled off, just anything, if it looks weird report it".
The investigation is a joint effort by several law enforcement agencies, and it is still ongoing.