GM Extends Summer Shutdown at Two Car Plants as Demand Falls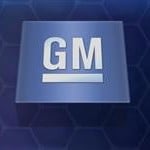 General Motors is extending the normal two-week summer shutdown at two U.S. car factories because of slumping demand.
Union officials say the Lordstown, Ohio, plant near Cleveland and the Fairfax plant in Kansas City, Kansas, will close for as long as five weeks in June and July. The summer shutdown normally lasts two weeks.
Lordstown makes the Chevrolet Cruze compact while Fairfax builds the Chevrolet Malibu midsize car.
Cruze sales are up 36 percent due largely to fleet sales. Sales to individual buyers are down 3 percent. Malibu sales are down 30 percent through May.
Spokesman Jim Cain confirms that some car plants will see more down weeks but wouldn't give specifics. He says GM is adjusting as the market shifts from cars to trucks and SUVs.
(Copyright 2017 The Associated Press. All rights reserved. This material may not be published, broadcast, rewritten or redistributed.)