1 dead, 1 injured in Montgomery Shooting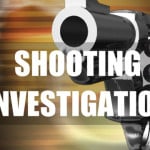 Montgomery police are investigating a shooting that left one woman dead and a man injured.
It happened in the 2700 block of Sumpter Ave around 8:30 p.m. Friday.
The man was treated for non life threatening injuries, police say the woman died at the scene.
Police are investigating what may have led to that shooting.
Stay with Alabama News Network for the latest.