Harper Lee Estate Sues Over 'Mockingbird' Broadway Version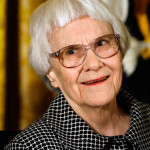 The estate of "To Kill a Mockingbird" author Harper Lee has filed suit over an upcoming Broadway adaptation of the novel.
The federal lawsuit filed this week in Alabama argues that screenwriter Aaron Sorkin's script wrongly alters Atticus Finch and other characters from the book. It asks a judge to enforce part of the contract for the play.
The suit names the company of New York producer Scott Rudin, who says the script is a "faithful adaptation" of Lee's novel.
The play is set to open in December.
"Mockingbird" won a Pulitzer Prize in 1961. Lee's first draft of the book was released in 2015 as "Go Set a Watchman." The author died in February 2016.
(Copyright 2018 The Associated Press. All rights reserved. This material may not be published, broadcast, rewritten or redistributed.)