Troy University Classes Begin, Students Expecting Big Things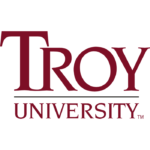 Thousands of students set foot on Troy University campuses Wednesday, as classes began. University Chancellor Dr. Jack Hawkins, Jr, says it's a semester of new opportunities.
"You know its always an exciting time to start a new school year," Hawkins said. "All students start with all A's, our football team is undefeated, everybody has a new opportunity."
Students returned to campus, excited for the semester ahead.
"Since last May, I've been preparing to come back to school, because I absolutely love Troy," senior Brianna Jones said. "Freshman year, I was scared to be away from home, but this year, I'm so excited."
Junior Nicholas Pulliam wanted to keep up his GPA.
"Im expecting big things, you know, I want to get good grades throughout the whole semester."
Other students said that leaving their families and friends back home is hard, but technology helps fill that void.
"I'm planning on keeping daily relationships with my family, my parents," sophomore Preston Harrison said. "You know we're away from home, but also we can text, you can call, and that's so great with the technology of this generation."
And as far as what students are looking forward to the most, one sporting team ranked high on that list.
"Im excited for Troy to do well in football," Pulliam said.
"Football, I'm pumped for football season. I'm ready to see where the Trojans go," senior Anna Kate Patterson said.
Jones says being in Veterans Memorial Stadium brings the Troy family together.
"I am probably more excited about football season than anything in the world, because I feel like that literally brings the student body together."
Different organizations have been set up events welcoming students to campus. The Troy Trojan football team will gear up to face the Boise State Broncos at home on September 1st.