OSHA Cites Selma Facility After Employee's Death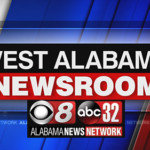 Here is the Labor Department press release:
The U.S. Department of Labor's Occupational Safety and Health Administration (OSHA) has cited Globe Metallurgical Inc. for personal protective equipment violations after an employee suffered fatal injuries at its facility in Selma.
OSHA inspectors determined that the employee suffered fatal burns after an explosion from a molten silicon spill.
OSHA cited the company for failing to inspect and maintain the safety of walking and working surfaces; assess work operations to determine the types of personal protective equipment needed; and ensure employees used personal protective equipment. The company faces $25,868 in penalties, the maximum allowed.
Globe Metallurgical Inc. has 15 business days from receipt of the citations and proposed penalties to comply, request an informal conference with OSHA's area director, or contest the findings before the independent Occupational Safety and Health Review Commission.