i-Team: Is Alabama Emergency Ready?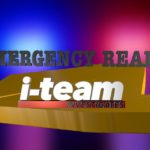 Are you ready in case of disaster? Emergency Officials are constantly asking citizens that question.
So, following the devastating and deadly Gatlinburg, Tennessee fire late last year, Alabama News Network asked the state's emergency response officials if they're ready to handle a non-weather related major emergency.
It's a pertinent question because a lot of people visiting Gatlinburg at the time of the fire say they never received an emergency text alert on their phones ordering them to evacuate.
A Montgomery man visiting Gatlinburg at the time of fire told a national newspaper he and his wife knew it was time to evacuate when "she opened the drapes of their condo and screamed. There was a wall of fire outside the condominium," he said.
The Gatlinburg fire claimed more than a dozen lives, Including former wetumpka resident, 70-year-old Alice Hagler.
It also destroyed thousands of structures and consumed several thousand acres.
Emergency officials later confirmed the order to evacuate was not sent to mobile phones, but no reason why was given.
"It's an issue that's plagued us for decades: how do we get that information out there," said Art Faulkner, Alabama's Emergency Management Director. Faulkner says, Alabama is ready.
Emergency responders conduct several worst case scenario training exercises at the state and local levels every year to make sure they are prepared in case of a disaster, which includes working with wireless carriers on how best to get pertinent information the public in a timely and seamless manor. "What I'd encourage you to do is whether it's weather or any other type of notification is to have several different apps on your phone to make sure one way or another, you're going to get that alert notification," says Faulkner.
Emergency alerts are also top of mind at the local level according to the Christina Thornton. Thornton is Montgomery County's EMA Director.
"We've rolled out our new Everbridge program and alert system throughout the city and right now it only automatically does an alert to phone texts, cell phones or calls for tornado warnings as they're enacted by the national weather service, but the lucky part of this program is we can go in and make those programs messages or texts particular to whatever event it is," said Thornton
In addtion to Thornton, two others on her staff are certified to send those texts, and they can send them from anywhere; office or home. "I can go in there and send out happy tuesday or whatever it is and send out those text messages. We can send personalized messages for whatever event comes up," she says
Both Thornton and Faulkner say because of constant advancements in the technology and new ways to communicate, they recommend having a second and third way, like social media, television or radio to receive alerts and notifications to ensure you get potentially lifesaving information during extreme emergency situations.