Troy Falls to Duke in NCAA Tournament 87 to 65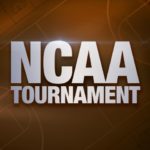 Grayson Allen had 21 points off five 3-pointers, Jayson Tatum had 18 points and 12 rebounds, and second-seeded Duke continued its perfect postseason with an 87-65 victory over Troy in the NCAA Tournament on Friday night to start the East Region.
The Blue Devils (29-7) became the first team to win four games on the way to the Atlantic Coast Conference Tournament crown last week. They kept up that pace in blowing past the 15th-seeded Trojans (22-15).
Duke will take on either No. 7 seed South Carolina or No. 10 seed Marquette and its coach, former Blue Devils point guard and assistant Steve Wojciechowski, on Sunday.
The Blue Devils improved to 34-7 all-time in openers and put this one out of reach early with their 3-point shooting.
Jordon Varnado had 18 points to lead Troy, which made its first NCAA appearance since 2003.
(Copyright 2017 The Associated Press. All rights reserved. This material may not be published, broadcast, rewritten or redistributed.)