Lead Academy Charter School Sued By AEA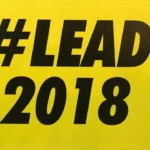 A lawsuit is standing in the way of what could be Montgomery's First Charter School. Lead Academy is supposed to open its doors Fall 2018, but the Alabama Education Association  is challenging the decision by the Alabama Public Charter School Commission to authorize the school.
The lawsuit alleges several flaws with the charter, including a claim that the school's plan does not meet state requirements for public charter schools. It also claims that the 5-1 vote by 10 Alabama charter commission members to approve the school was not a real majority vote.
President, Charlotte Meadows and Lead Academy board members are calling the lawsuit "a desperate attempt" by the AEA to keep charter schools out of Montgomery.
the case was in court for the first time Wednesday and has been continued until April 30th. Until then, Lead Academy will still be able to recruit teachers, staff and students but cannot actually hire anyone or enroll any students until after a final ruling.
"If the court finds that it is a proper charter school and it has been properly approved, we may disagree and we may appeal it but we will always recognize the law" said Theron Stokes, associate director of the AEA.
Despite the pending suit Meadows says Lead Academy will continue its progress, "We expect to move forward and have a school system starting in the August of 2018" said Meadows.
The school is also blocked from renting or buying public property until after the final ruling. Lead officials had planned to operate out of a building that houses the Small Business Resource Center in downtown, Montgomery but that plan fell through.
lead Academy's board of directors issued this statement in regards to the preliminary court hearing:
"When we decided to work to open a charter school in Montgomery, we knew it would come with challenges. But we never expected to have an education organization decide to file a lawsuit that seeks to prevent us from being able to educate students. What you are seeing is a desperate attempt from the Alabama Education Association (AEA) to thwart anything that appears to be a threat to their hold on power. We find this lawsuit to be an outright attack – not on us, but on the families in Montgomery who for far too long have not had access to an educational system that prepared their students for success. 
But we will not give up. While others may focus their efforts to defend the failed status quo, we will continue to move forward to give families in Montgomery an option. We are thankful that the judge has allowed us to continue our work during this process, and we look forward to defending our charter at the hearing in April."