Selma City Councilman Faces Public Lewdness Charge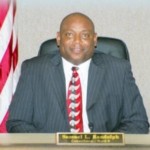 An arrest warrant has been issued for Selma City Councilman Samuel Randolph.
Selma Police Chief Spencer Collier says he faces charges of Public Lewdness. Collier says the judge issued the warrant after Randolph was seeing relieving himself on the street.
Public Lewdness is a misdemeanor.
Randolph represents ward 5 on the council.