Man Wanted For Assault and Robbery in Millbrook Captured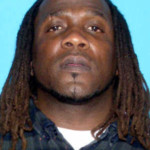 The Millbrook Police Department has announced that Louis Stinson, Jr., who was wanted for assault and robbery, has been arrested.
Stinson is accused of shooting into a residence in the 4000 block of Grandview Road Saturday.
Police say his 51-year-old girlfriend and her 21-year-old son were shot. The woman's injuries are life-threatening.
Stinson is also accused of stealing with woman's car and dumping the the car at Alabama-Georgia border.
Stinson has been booked into the Elmore County Jail on the following charges: Assault 1st Degree Domestic Violence, Robbery 1st Degree  and Assault 2nd Degree.
His bonds total $95,000.