Why the Sudden Spike in Local Gas Prices?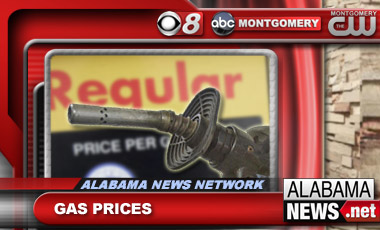 Most of us have to do it, but it doesn't mean we like it.
Pumping gas at high prices can be a pain.
"Gas prices are too high. Need to go up on minimum wage or something. Gas prices right now are ridiculous," said driver David Jones.
Last week, we saw prices in the 3.49 range.
This week, the same stations are way up including a Chevron station on Zelda Road in Montgomery at $3.75.
The Entec on Ann Street went from $3.33 to $3.65 in just a week.
Bart Fletcher, president of the Petroleum and Conveneince Marketers of Alabama, says there is a reason for the spike.
"Really the reason you are seeing such a rapid rise at the retail level right now is because retailers have been artificially holding the price down as the wholesale price went up, and it finally got to the point where they had so many increases in the wholesale price that they could no longer profitably operate their businesses without increasing the retail price," said Fletcher.
Fletcher says there is also a summer blend of gasoline that oil companies are switching to right now. It is required by the EPA, but it is expensive to refine.
He also says the oil supply is down.
"There have been some refineries that have undergone some maintenance on the gulf coast. There has been some limited supply," said Fletcher.
Whatever the case, it leaves drivers having to make some tough decisions.
"Saw it jump up to 3.65. Made me change my mind about filling up," said Jones.
Deidre Prevo agrees.
"It's not a good thing. It takes away from being able to buy other things," said Prevo.