Alabama Shifting Officers To Understaffed Prison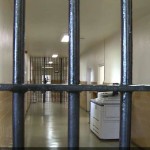 The Alabama Department of Corrections says it is closing a work center in Escambia County to shift officers to a badly understaffed prison.
The agency said Tuesday that closing the Atmore Community Work Center will let it transfer additional workers to the troubled Holman prison nearby.
The center has 27 workers and houses 240 inmates. The nearby prison has been the scene of violence including the fatal stabbing of a corrections officer earlier this year.
The change takes effect at the end of the month. Inmates from the work center will be transferred to another correctional facility in Atmore.
The center that's closing first opened in 1973. The department says officers there already have been volunteering for work at Holman to fill staffing shortfalls.
(Copyright 2016 The Associated Press. All rights reserved. This material may not be published, broadcast, rewritten or redistributed.)