Google Hits Renewable Energy Goal In Quest To Pare Pollution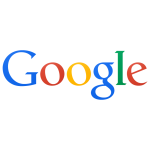 Google is crossing a milestone in its quest to reduce pollution caused by its digital services that devour massive amounts of electricity.
Google says it believes that beginning next year it will have amassed enough renewable energy to meet all of its electricity needs throughout the world.
The achievement announced Tuesday means Google expects to offset all the electricity supplied by power plants running on coal or natural gas with an equal amount of wind and solar power that it has arranged to buy.
That's significant, given Google says its offices and data centers consume about 5.7 terawatt hours of electricity annually, or about the same amount as everyone living and working in San Francisco each year.
(Copyright 2016 The Associated Press. All rights reserved. This material may not be published, broadcast, rewritten or redistributed.)