FDA Denies Bid To Drop Some Warnings From Tobacco Pouches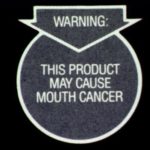 U.S. health officials have rejected an attempt by a Swedish company to remove several health warnings from its smokeless tobacco pouches, though regulators left open the possibility for other labeling changes it seeks.
The Food and Drug Administration announced Monday that it denied the request by Swedish Match to remove warnings about gum disease and tooth loss from its chewable pouches, called snus. It's the first decision of its kind handed down by the agency since it gained authority to scientifically review tobacco products in 2009.
The FDA delayed making a decision on two other labeling changes that would allow Swedish Match to market its pouches as less harmful than similar products, including the removal of a mouth cancer warning.
The FDA seeks more information in support of that request.
(Copyright 2016 The Associated Press. All rights reserved. This material may not be published, broadcast, rewritten or redistributed.)