Getting Help For Domestic Abuse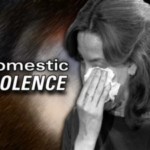 The two recent tragic events in Redland and Tallassee have shined a spotlight on domestic violence. Sheriff's officials say a mother in the Redland community had filed for divorce from her husband, when he shot and killed her and one of their daughters before setting their house on fire and killing himself. Last month in a case in Tallassee, a woman had filed a restraining order against a man who investigators say shot and killed her and another woman before killing himself. Montgomery County District Attorney Daryl Bailey says he has seen a lot of domestic abuse cases as a prosecutor, but there are things that can be done to keep domestic cases from turning deadly. Domestic violence situations often start out small but eventually grow over time.
"Its going to get worse, it never gets better," Bailey said. "Domestic abuse begins years before murders take place."
Bailey says there are places like the One Place Family Justice and the Family Sunshine Center that were created to provide support services and confidentiality for domestic abuse victims and their families. Using these services can help educate potential domestic abuse victims on ways to safely get out of potential harmful situations.
"We've got to educate our potential victims of how to safely get out of a domestic situation," Bailey said. "Its not something that is an easy thing to know. It's not something that everyone just knows how to do."
Kaye Harris is the Executive Director of the One Place Family Justice Center. She explains that having a plan of action to get out of a domestic violence situation can help.
"You need to have a plan of safety," Harris said. "Have a bag packed that you have hidden. Make copies of all of your important papers. Have an extra set of car keys made and put somewhere. Have a burner phone that you can hide."
For those victims who are scared to leave, Harris says there's hope.
"I would say for your own sake, for the sake of your children, for the sake of your parents, think about the people that love you," Harris says. "Know that there are people in the world that want you to stay apart of their lives."
Harris wants to see changes in the way society views domestic violence.
"We need to look at how we view these things," she says. "In our churches and in our community spaces, we need to talk about domestic violence. We need to recognize that our friends and families suffer from these types of instances and we need to be there for support in any way that we can."
For more information on domestic abuse prevention, and ways of escaping domestic abuse situations, visit the following sites:
District Attorney of Montgomery County/ www.montgomeryda.com
One Place Family Justice Center/ www.oneplacefjc.org
Or Call:
24 HOUR DOMESTIC VIOLENCE CRISIS LINES
Local – (334) 263-0218
Statewide – (800) 650-6522
Family Sunshine Center – (334) 206-2100
One Place Family Justice Center – (334) 262-7378