Alabama, 4 Other States Cracking Down On Speeding This Week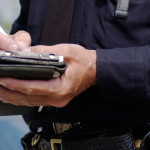 Alabama driver's may begin to notice a few more flashing lights on the roadways this week.
State troopers are joining law agencies in 4 other South-Eastern states,  (Georgia, Florida, Tennessee and South Carolina) for "Operation Southern Shield"  a week-long crackdown on speeding starting Monday.
The National Highway Traffic Safety Administration says speeding killed more than 10,000 people in the United States in 2016 and was a factor in 27 percent of fatal crashes in the nation.
Corporal Jess Thornton, with the Alabama Law Enforcement Agency says speeding is the number one cause of traffic fatalities in Alabama. "The last couple of years, state troopers have worked anywhere from 600 or more traffic fatalities and that's just Alabama state troopers" said Thornton.
For the last few years ALEA has been dealing with a shortage of state troopers,  and drivers have noticed.  "You keep going faster and faster, because there's no law enforcement around" said Montgomery driver, Daney Searcy
"Regardless of our personnel shortages or, man power we find a way to get it done" said Thornton "we're lucky to have hired a class recently we're looking to hire another class later this year that's going to help with those numbers".
Despite the need for more patrolmen, Thornton says Alabama troopers will be more visible and ready to ticket drivers on the interstate, major highways and even some local roads.
"what's more important" he asked "saving a few minutes or getting to your destination safely"?
This is the second year for "Operation Southern Shield" it will continue through Sunday, July 22nd.