ASU To Host 50th Anniversary Commemoration of MLK's Assassination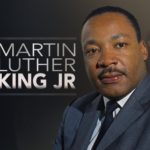 Alabama State University is preparing to commemorate the 50th anniversary of Dr. Martin Luther King Jr's assassination in Memphis on April 4th.
From Dexter Avenue King Memorial Baptist Church, where he led the congregation in the 1950's to Alabama State University's National Center  for the Study of Civil Rights and African-American Culture, ASU will host a day of panels and tributes to MLK.
The event is part of long-time human rights activists Rev. Robert and Ms. Jean Graetz'  annual symposium. The couple, now in their 80's were close friends with Dr. King and worked with him during the Montgomery Bus Boycott.
The symposium is from 9am-4pm and will feature a luncheon and a special tribute to Dr. King by Dr. Vicki Crawford, director of Morehouse College's Martin Luther King, Jr. Collection.
The all day event will end with the opening of a new MLK art exhibit in ASU's National Center on Carter Hill Road at 6:00pm.
All events are free and open to the public. Families are encouraged to attend.