Alabama Prisons Agree to Changes Regarding Suicidal Inmates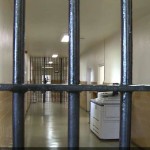 Alabama prisons have agreed to put new suicide prevention measures in place after an inmate killed himself days after testifying that there's inadequate psychiatric care in state prisons.
U.S. District Judge Myron Thompson on Thursday approved the temporary agreement between the Alabama Department of Corrections and attorneys for inmates.
The prison system agreed to keep a licensed mental health professional on staff at each major facility and implement new evaluation, monitoring and follow-up care procedures for inmates at risk for suicide.
Attorneys for inmates sought new protections following the suicide of inmate Jamie Wallace. Wallace hanged himself days after testifying in the class-action lawsuit filed by inmates against the state prison system.
The state has denied that Alabama inmates receive inadequate mental health treatment.
(Copyright 2017 The Associated Press. All rights reserved. This material may not be published, broadcast, rewritten or redistributed.)