Moe's Original Barbecue Opens, Old Cloverdale Residents Hope For Other Businesses To Join The Area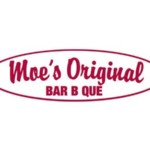 There's a new buzz in the Old Cloverdale area of Montgomery. Moe's Original Barbecue has officially opened it's doors and those in the area are welcoming the eatery with open arms.
"I'm pretty excited about this coming, I live right across the street and I figure barbecue at least once a week will be a good addition to my diet" says resident Amy Applegate.
"I knew it was coming and i'm just excited to have some good barbecue next to my apartment" adds new resident Melissa Short.
The chain restaurant is the first of its kind in its area, but neighbors think it's a good fit. "There are multiple Moe's but they seem to customize them to fit in the local area and we are happy they are doing that"  says Martin McCaffrey,  director of Capri Theatre.
Applegate explains "I mean its not like we're putting up a McDonald's or a Hardy's or something that is very fast food, this is something that, it fits the neighborhood well I think".
Though the barbecue joint seems to be a hit so far, neighbors say there are some things that their side of town is lacking.
"We have a lot of vacant store fronts here I'd like to see them filled with something. , really anything at this point". – Amy Applegate
"It'd be nice to have some more retail and things to have some foot traffic crowd we have plenty of restaurants". -Martin McCaffrey
"We are noticeable lacking in true retail so a specialty realtor or two I think would be very very successful here" – Sandra Nickel
They hope Moe's is the first of a few new business to join the area. The barbecue chain has over 50 restaurants in 16 states.